The Panzerhalle is an industrial brick shed in the city's Maxglan district that previously housed a workshop for military vehicles. The building has been converted into a multipurpose venue housing a market hall, restaurant, spa facility and two co-working spaces.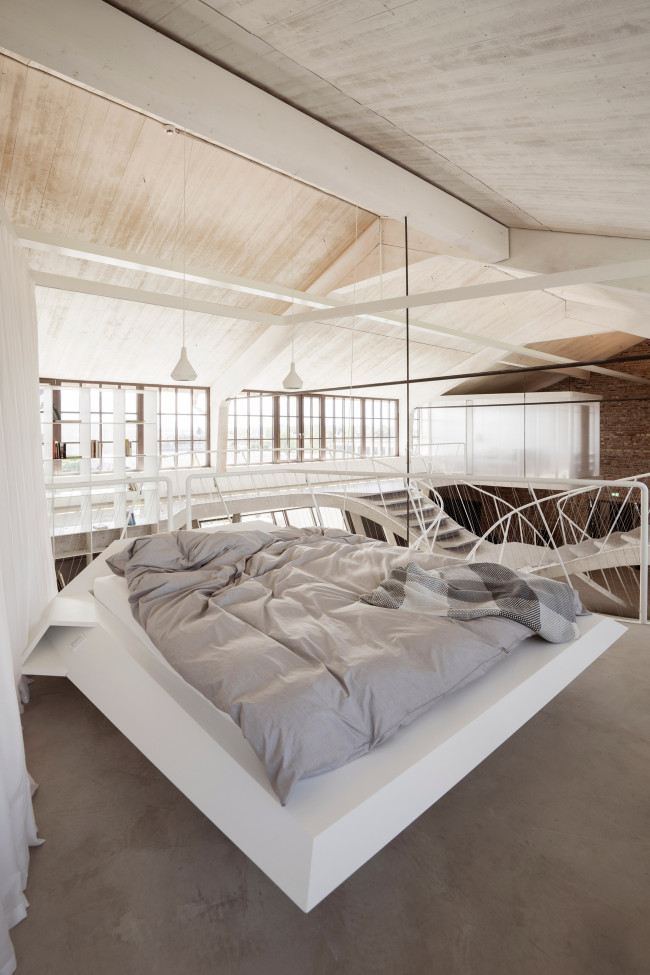 Vienna studio Smartvoll was appointed following an international competition to oversee the design of an apartment that occupies the building's 350-square-metre roof space.
The architects sought to retain the overall volume of the space, along with details including the historic brick walls, while introducing dramatic elements that lend it a distinctly modern feel.
"We wanted to revitalise the space's original charm," said Smartvoll. "Magnanimity and a spatial experience of both storeys were priorities – in all dimensions."