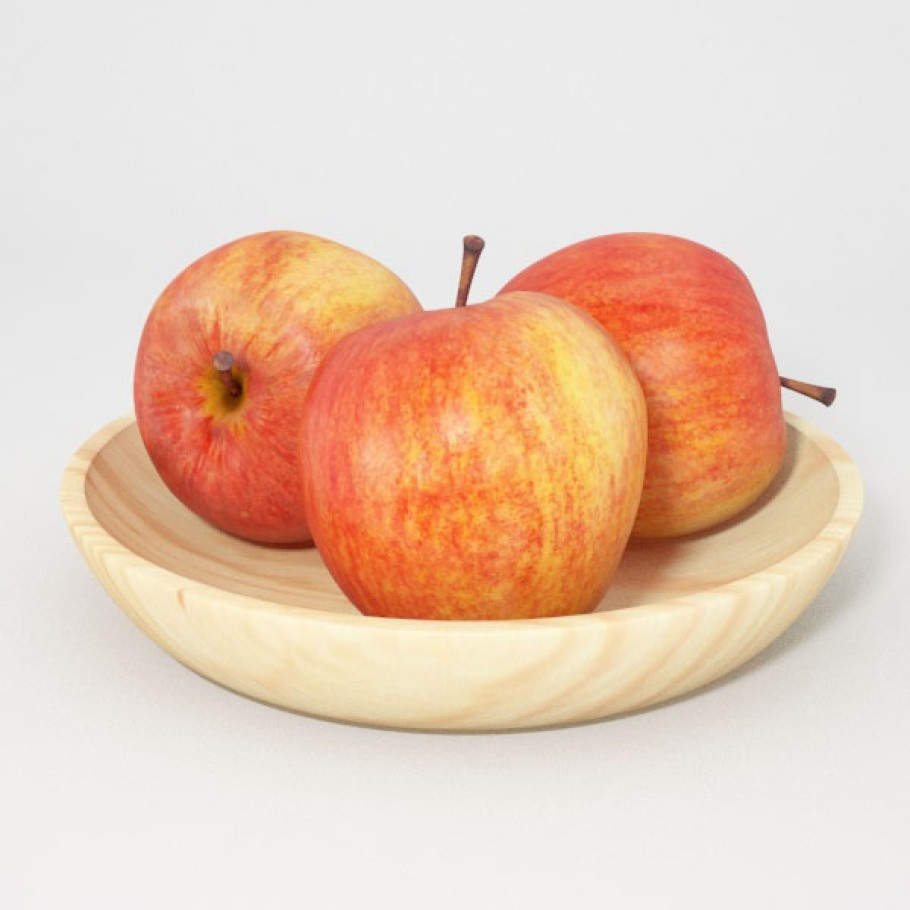 The 3d models include one detailed apple model with textures for diffuse, bump and reflection and a wood plate with diffuse and bump maps. The apple model is available as lowres poly mesh with turbosmooth modifier applied.
For the hires model, a vr mesh proxy file is included for VRay.
The scene files are prepared as 3Ds Max 2010, 2011, 2012 scenes including materials for VRay.