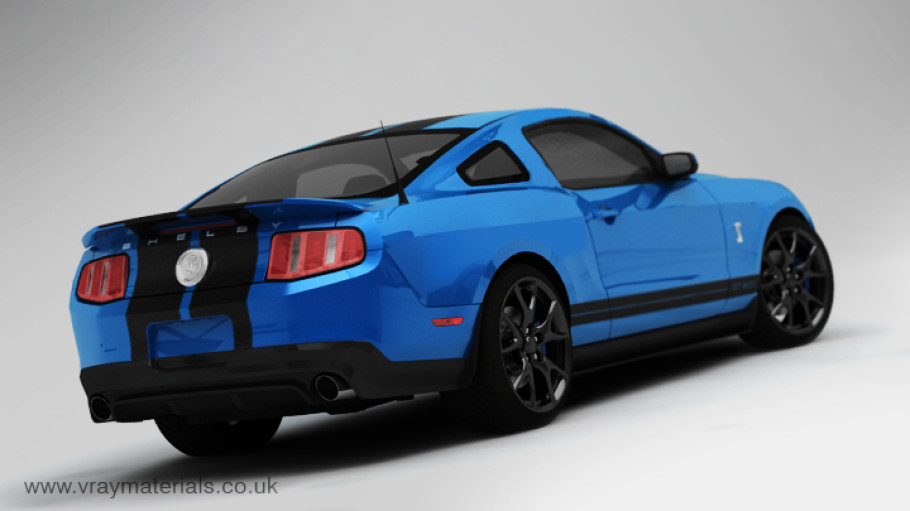 Download this highly detailed Ford Mustang 3D model free. A detailed and fully textured highly realistic car 3D model download. This free download is for the 2011 Ford Mustang Shelby GT500, one of the nicest muscle cars around.
Included is a highly detailed exterior model and a high detailed interior, perfect for close up interior renders and exterior renders.
The whole model has a low poly count for the amount of detail and realism included.
The poly count for the whole 3D car model stands at just 253,000.
High quality textures are included for the bodywork, car paint, lights and interior. All materials and shaders have been created and tuned for use in VRay.
The VRay materials used include a highly realistic car paint material with black stripped decals. A realistic wheel and tyre material, and a range of chrome, metal and titanium alloy VRay materials.
Included in this free download is a scene with the ford Mustang 3D model in it. An OBJ file is included, along with an FBX file and a 3DS File. The lighting and studio setup is not included in the download file.