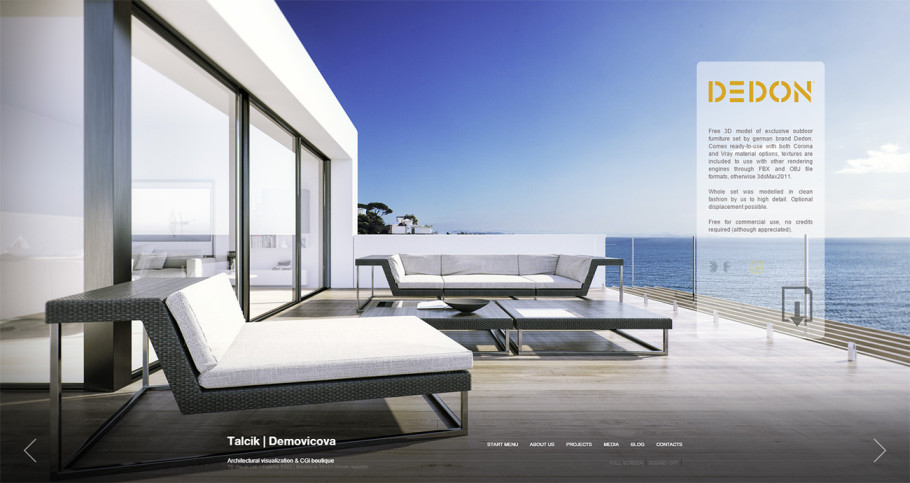 Comes ready-to-use with both Corona and Vray material options, textures are included to use with other rendering engines through FBX and OBJ file formats, otherwise 3dsMax2011. 
Whole set was modelled in clean fashion by us to high detail. Optional displacement possible. 

Free for commercial use, no credits required (although appreciated).