CASA NAVONA is 3ds Max scene, created with VIZPARK products, including Walls & Tiles, Crossmap, HDRI Skydome 04, several textures and plants.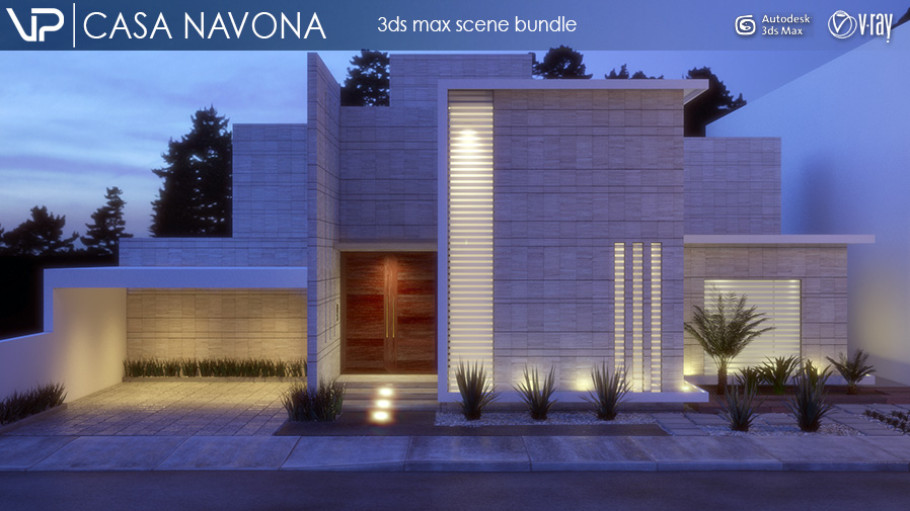 The scene is inspired by real architecture from Ji Studio. With respect to the intellectual property of Ji Studio, the complete scene is intended for tutorial purpose, while the included content (3d models and textures) from VIZPARK can be used for any commercial project.
If you own Walls & Tiles 1.3, you can use this scene to learn how to use the plugin. The walls and garage floor is made with Walls & Tiles while the sidewalk, door, and other parts are textured with the help of Crossmap to create more variation. The purpose of this scene is to learn a typical use-case of Walls & Tiles and Crossmap. Of course you can also use the base scene for your own architectural masterpiece. Just replace the house with your own model and render.