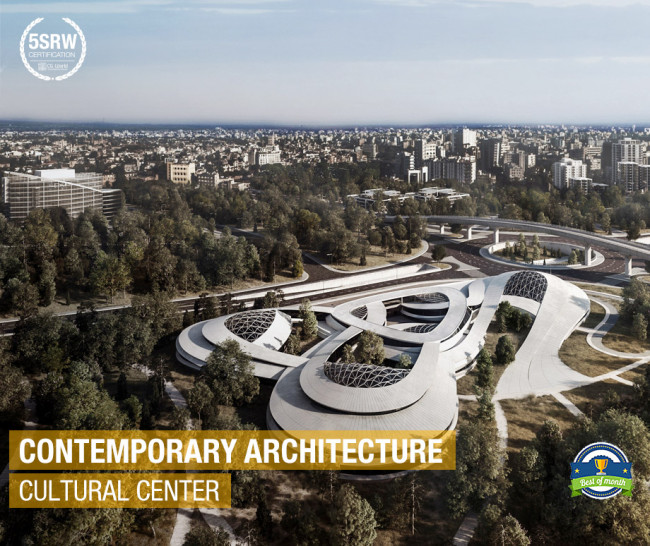 BEHIND THE SCENES
Exterior lighting // Mohammad Qtaishat, Jordan.
1) The profile – Tell us more about you
I'm Mohammad Qtaishat, 22 years old from Jordan and I'm studying architecture at the University of Jordan. Currently, in the beginning of my fourth year, my passion for CGI started 4 years ago when I was a first-year student.
2) How long are you working in CGI?
I've been in CGI for almost 2 years now. Just last year I found the 5SRW method for V-Ray and I have to say that it helped me a lot to structure my workflow. The powerful system I learned helped me also in focusing more on the Artistic and Photographic side, using this knowledge to master the software part.
3) How did you model this building? It is very organic!
The roof of the model was originally created in Autodesk Revit conceptual massing environment, through lofting between different 3d splines which was based on 2D sketches. I learned Revit by myself, and with a good model, the 'photography' with V-Ray become very realistic. READ MORE.