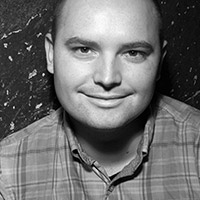 747Studios
Bendus Mikhail
Based in Russia.
About.
Mikhail  went to university to study architecture and there it was where he first heard about 3d art. He has won several 3d and architectural awards.  Now he is a CGI Creative Director at 747Studios.
Focus.
Architecture, Digital Art, Interior Design. 
Interview.
Could you describe your career path to us in a few words? When did it start and how did you get involved with this job?
In 2003 I went to university to study architecture and there it was where I first heard about 3dsmax. Soon I decided to take up lessons and I found out that I truly enjoyed it.
Since then, all I did was spending every night and day studying it. In 2006 I began to undertake projects concerning architectural visualization and I am still doing it with pleasure.
Is 3dart only a job for you or something more? Please tell us your feelings about 3dart.
3Dart for me is not simply a job, but also a way to have fun. With each new project, I try to improve myself.
Have you ever won an award for your work or even any distinctions at the forums you participated in?
I have won several awards which can be seen on the following sites: evermotion.org, 3denter.ru, render.ru. Furthermore, I have won a few architectural competitions as well.
Which are your plans, or better your goals for the future?
What I plan for the future is to continue to improve, learn  new software and find a job in a European company related to 3d.
Please give some advice to our members who would like to join Vray world Club. How can they be inspired to create their personal projects?
My advice for those who wish to succeed in 3D is to fall in love with it, to dedicate time to it and always try to get better and achieve new goals, broaden their horizons.