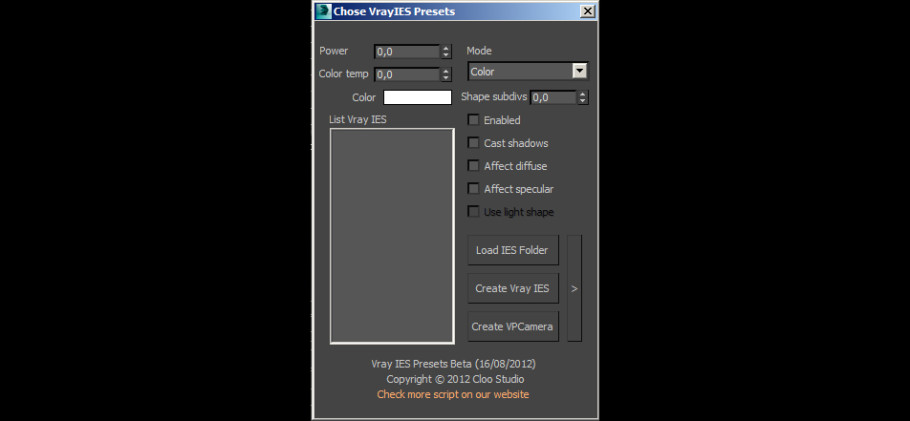 Key features.
- Quick assigned 30 nice IES to vray light.
- IES folder browser and quickly assign to vray light.
- Change VrayIES and Vraylight settings as a group or individually.
- Fast create VrayIES light use geometry shape.
- Create VrayPhysical Camera from Perpective view.
Install.
Extract & copy all file to Script folder. Run script VrayIES_Presets.ms or just drag and drop it to max viewport.
CustomizeCustomize User InterfaceSoda4xu Scripts and drag VrayIES Presets to where you wants. Run it!
Best compatible with 3dsmax 2010 & upper.  Other Software Required: Vray