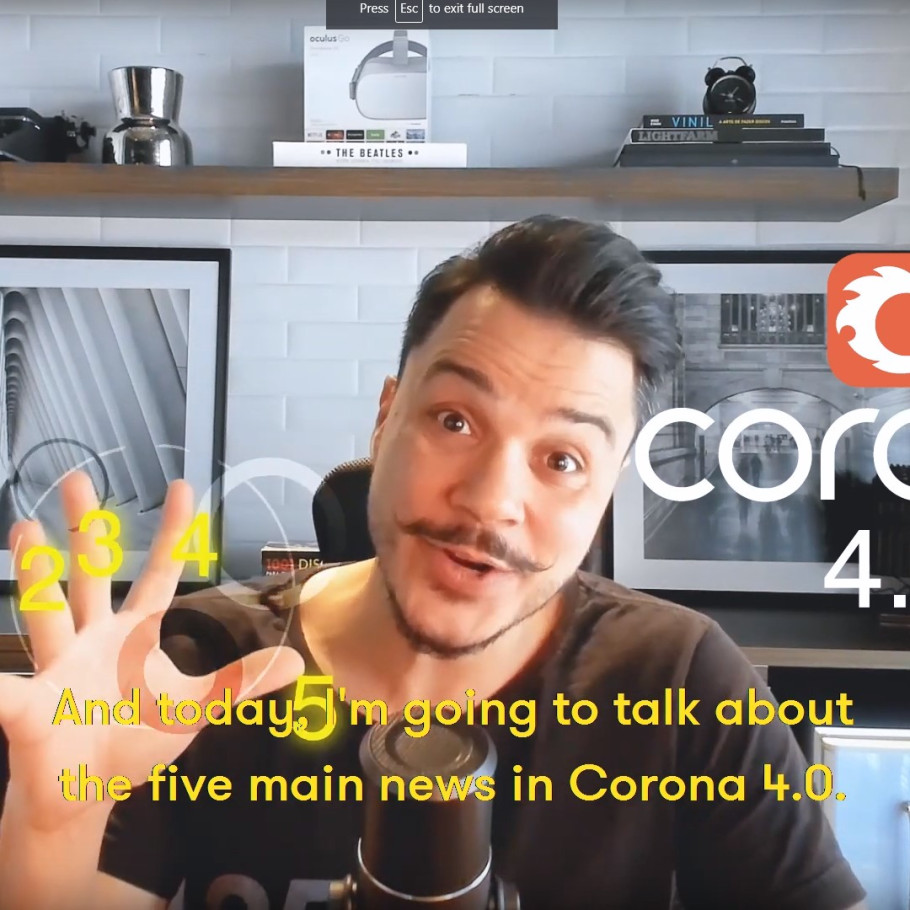 CAUSTICS.
DOF | FOCUS POINT.
FISH EYE LENS.
INTEL AI DENOISER.
MULTIPLE MAPS ENVIRONMENT.
Instagram: https://www.instagram.com/anderalencar/
Behance: https://www.behance.net/anderalencar
Facebook: https://www.facebook.com/anderalencar0/
Youtube: https://www.youtube.com/channel/UCTjr16K4tBP1nl-7cak89rQ
Thanks for watching!
Best regards, Ander Alencar from Oficina3D.
*Sponsor Corona Renderer.
*Sponsor LEARNVRAY.COM.
Making of articles are always a great source of both education and inspiration! Reading them we are able to learn several tips and tricks which are useful for our evolution as 3d artists. But what about an education method from scratch?
LEARN V-RAY comprises various complementary activities and possibilities to ensure continuous and satisfying training.