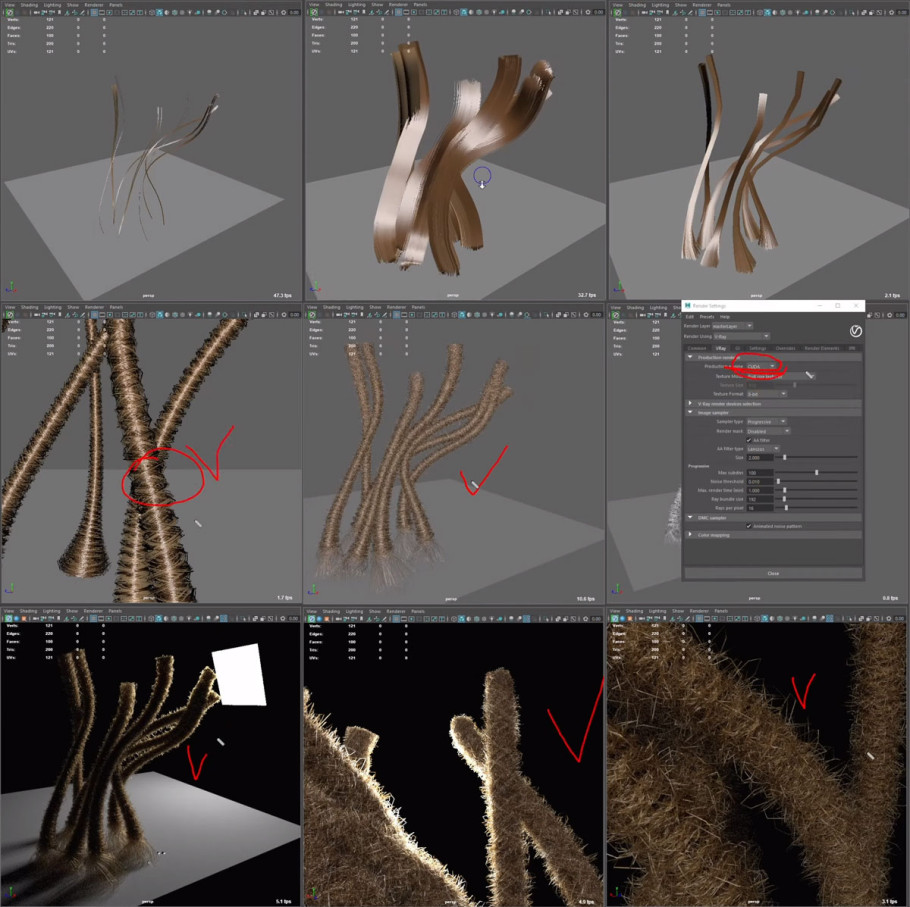 In this video, you will learn how to make dreadlocks with Ornatrix Maya and render them with V-Ray Next GPU.
Video content:
0:00 - Intro
0:06 - Forrender.com
0:15 - Info-partners.
0:27 - Creating a plane and using Ornatrix standard preset for the base form.
0:38 - Remove unwanted guides and draw new ones with the "Draw Strand Tool"
1:28 - Combing guides
2:01 - Using "Ox Multiplier" to get hairs that will twist and turn into dreadlocks.
2:41 - Adding "Strand Detail" for details.
2:50 - Using "Twist" to twist hairs.
3:21 - Setting the base of the dreads.
3:41 - Tip settings
3:53 - Increase volume
4:07 - Adding "Frizz"
5:09 - Applying "V-Ray Hair Next" material
5:27 - Choosing "CUDA" mode for GPU-render
5:38 - Adding light sources.
5:48 - Increased detail on the render.
6:55 - Setting up lighting
7:11 - Hair material settings
8:40 - Final result
8:50 - Ending
8:55 - Preview of other lessons and playlists.

If you like this video:
► Click on the "Thumb up"
► Subscribe to the channel to avoid missing new releases
► Share with friends - do not be greedy =) After all, they also want to get this knowledge =)

Enjoy watching!
Best regards, Andrew Krivulya aka Charly.
*Sponsor LEARNVRAY.COM.
Making of articles are always a great source of both education and inspiration! Reading them we are able to learn several tips and tricks which are useful for our evolution as 3d artists. But what about an education method from scratch?
LEARN V-RAY comprises various complementary activities and possibilities to ensure continuous and satisfying training.