The Speakers.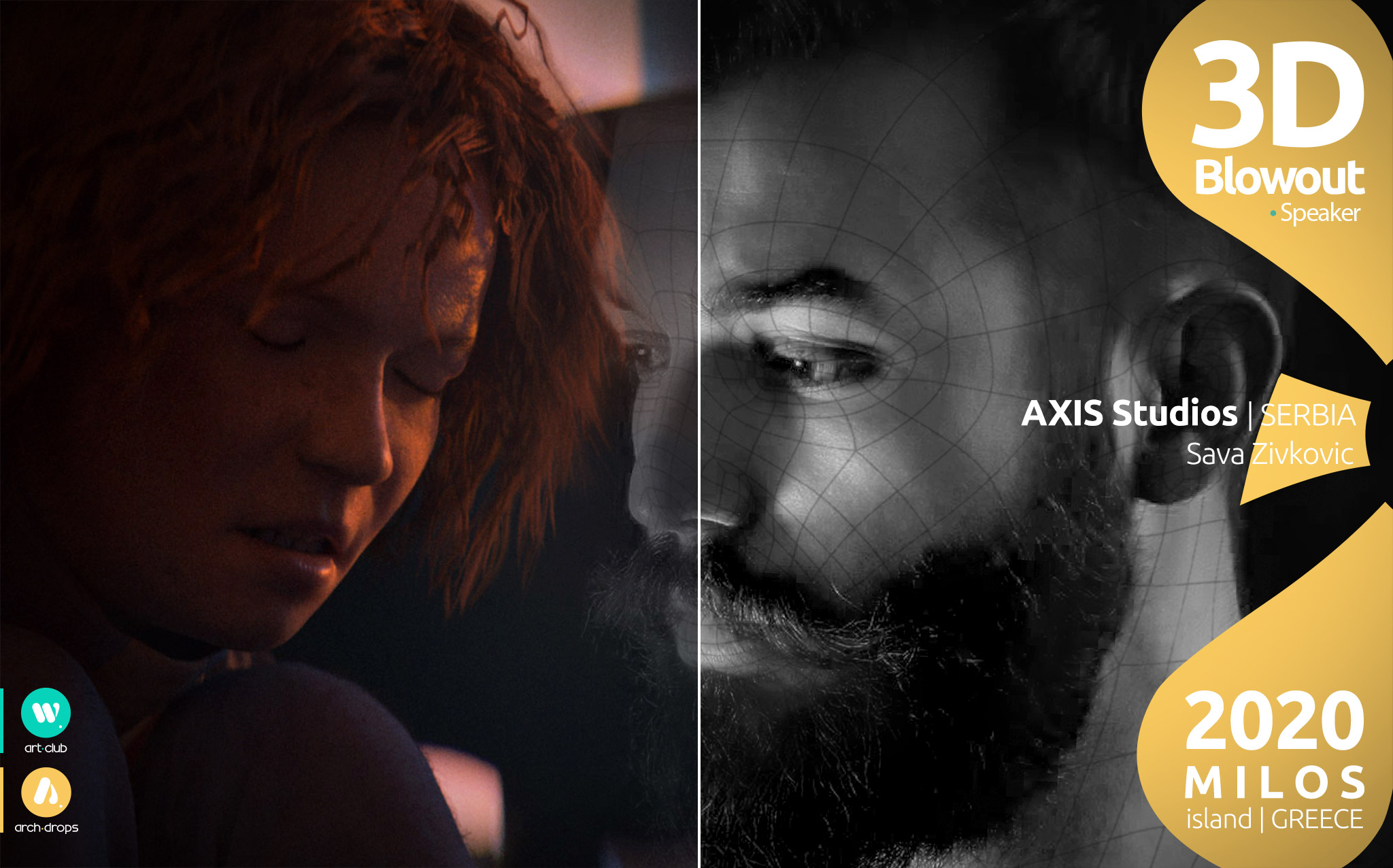 AXIS Studios  
Zivkovic Sava
Based in Serbia.
If I hadn't taken those risks, I would not be in this position today. Do your personal projects, do what inspires you, even if it's not your field of expertise, take risks and someday it will resonate with someone and it will change your life.
Sava graduated from the Belgrade University of Arts in the Department of Interior and Furniture design in 2012. Having developed a strong passion for film and animation, he decided to take on this career path and focused on motion graphics, architectural animation and all things CG. 
He has a strong belief in devoting time to personal projects, has received several awards and recognitions from the CG industry and has also given back to the industry by publishing some of his personal tutorials.
We are expecting an amazing presentation of his astonishing projects and some useful tips on how to keep our creativity and inspiration at the highest level!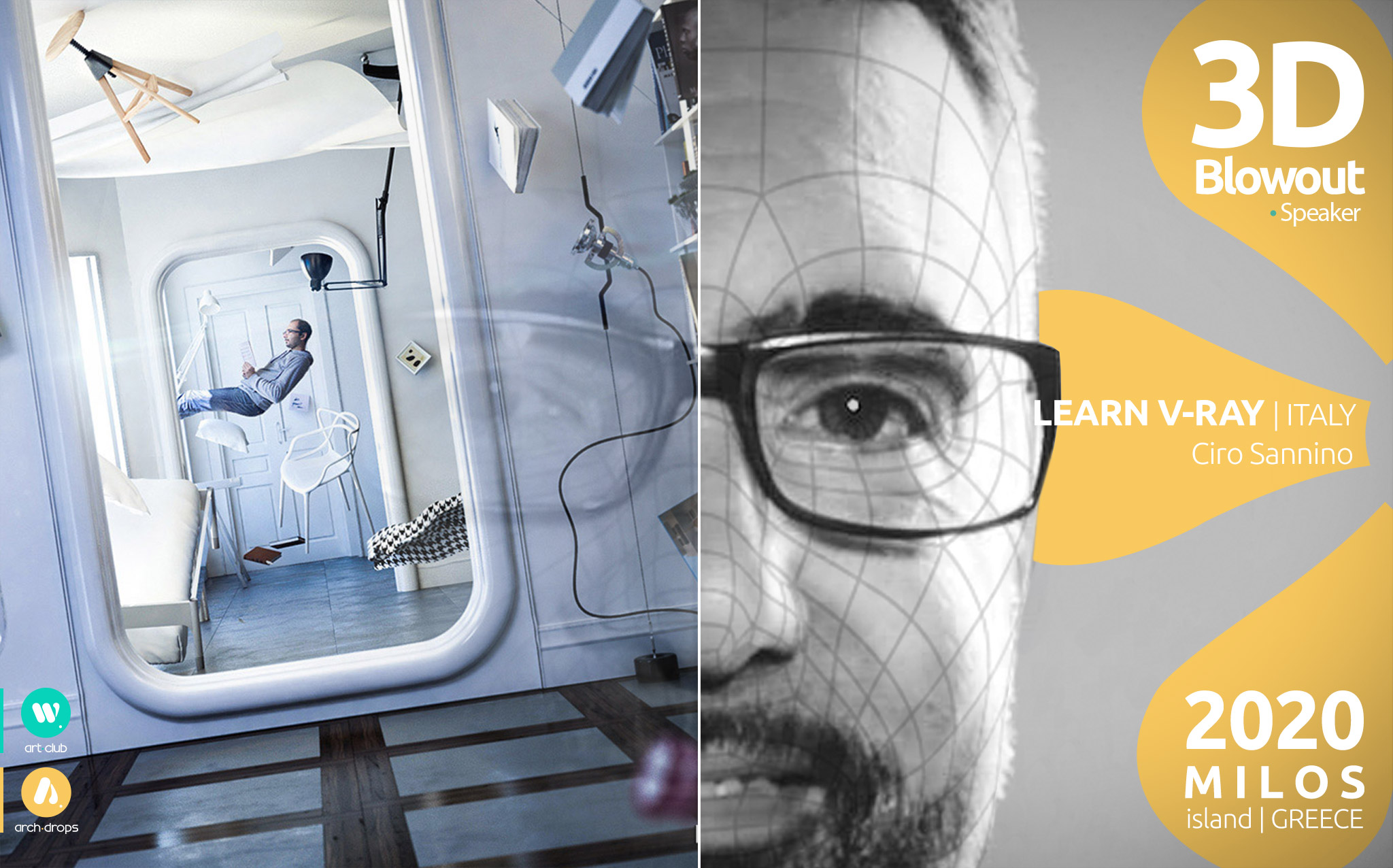 LEARN V-RAY  
Ciro Sannino
An Italian cowboy and traveler, a big * Supporter of VWArtclub for many years, riding his Pegasus he will land on the island of Milos. Stay tuned for a fantastic presentation of the 5SRW method and his latest book, "Chiaroscuro with V-Ray."
V-Ray Mentor and Official Chaos Group Certified Instructor, he is the inventor of the 5SRW method and author of two industry books.
Ciro Sannino has been dealing with rendering since 1997. Throughout the years, he has applied his passion for photography and rendering to create a progressive teaching method that adheres to the standards of professional render production, enriched by the culture and classic techniques of photography, with a particular focus on lighting.
He's the author of the books 'Photography & Rendering with V-Ray' and, more recently, 'Chiaroscuro with V-Ray,' published by GC Edizioni. Ciro personally oversees the creation of lessons on the platform, and every year he takes part in various industry conferences, where he presents new ideas on photographic art applied to Architectural Visualization.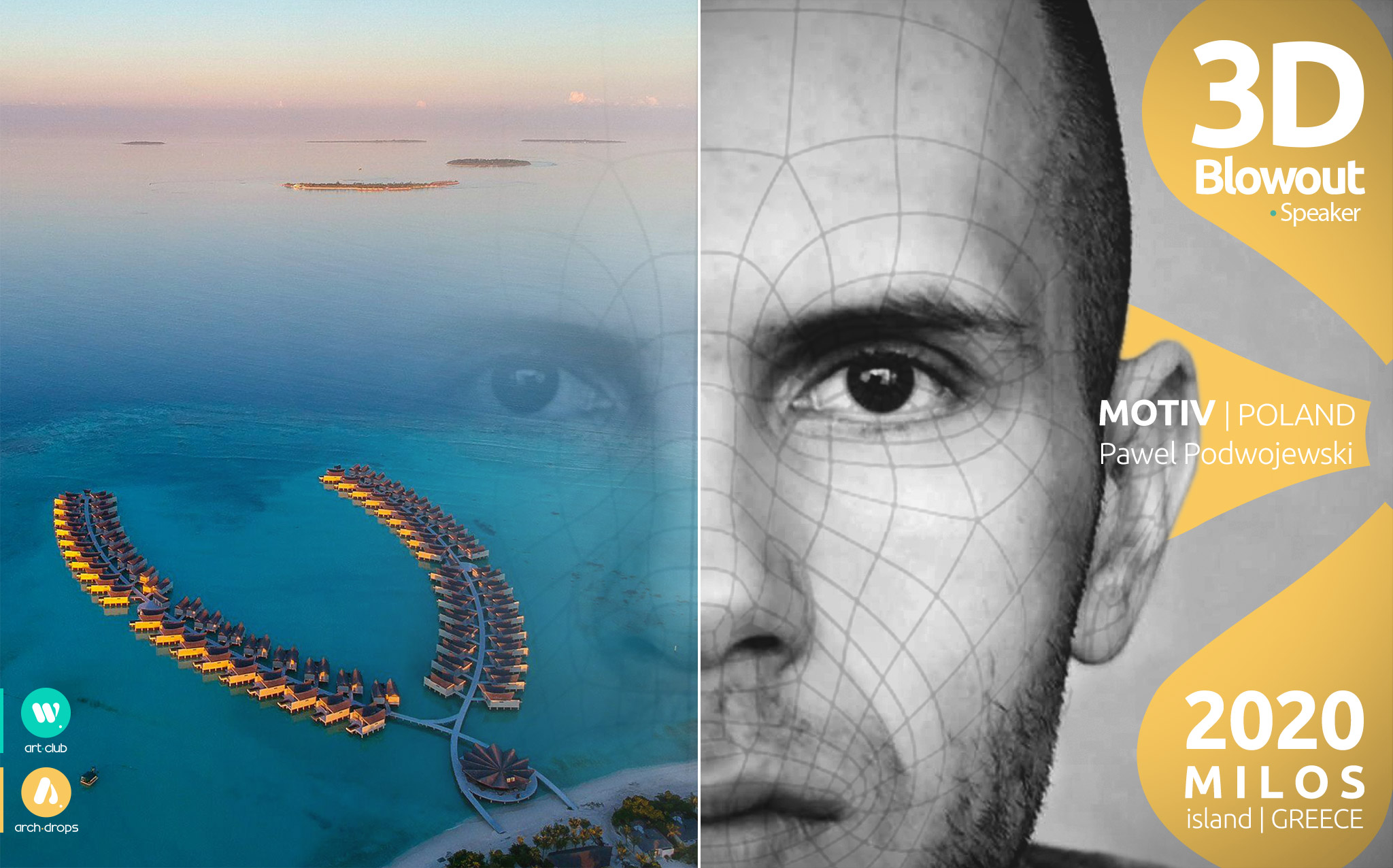 MOTIV  
Podwojewski Pawel
Based in Poland.  
Directly from the spaceship of Motiv, the leader astronaut, Pawel Podwojewski, will land on the Greek island of Milos!

Pawel is one of the few architects with such a strong CGI background worldwide. He is the founder of MOTIV, a great architectural and CGI firm with several offices and projects around the world, and one of the first *Club members of "Visual Wander - The Art Club."
Pawel will narrate his impressive path in architectural visualization, animation, and architecture showcasing many of Motiv's fabulous projects. He will inspire us as no one else before!


3D Art is a way of living.
Have a great 3Day & Keep rendering!