The Address architectural studio is looking for an Architect - CG Artist to join its team in Muscat, Oman. Send your portfolio and CV now!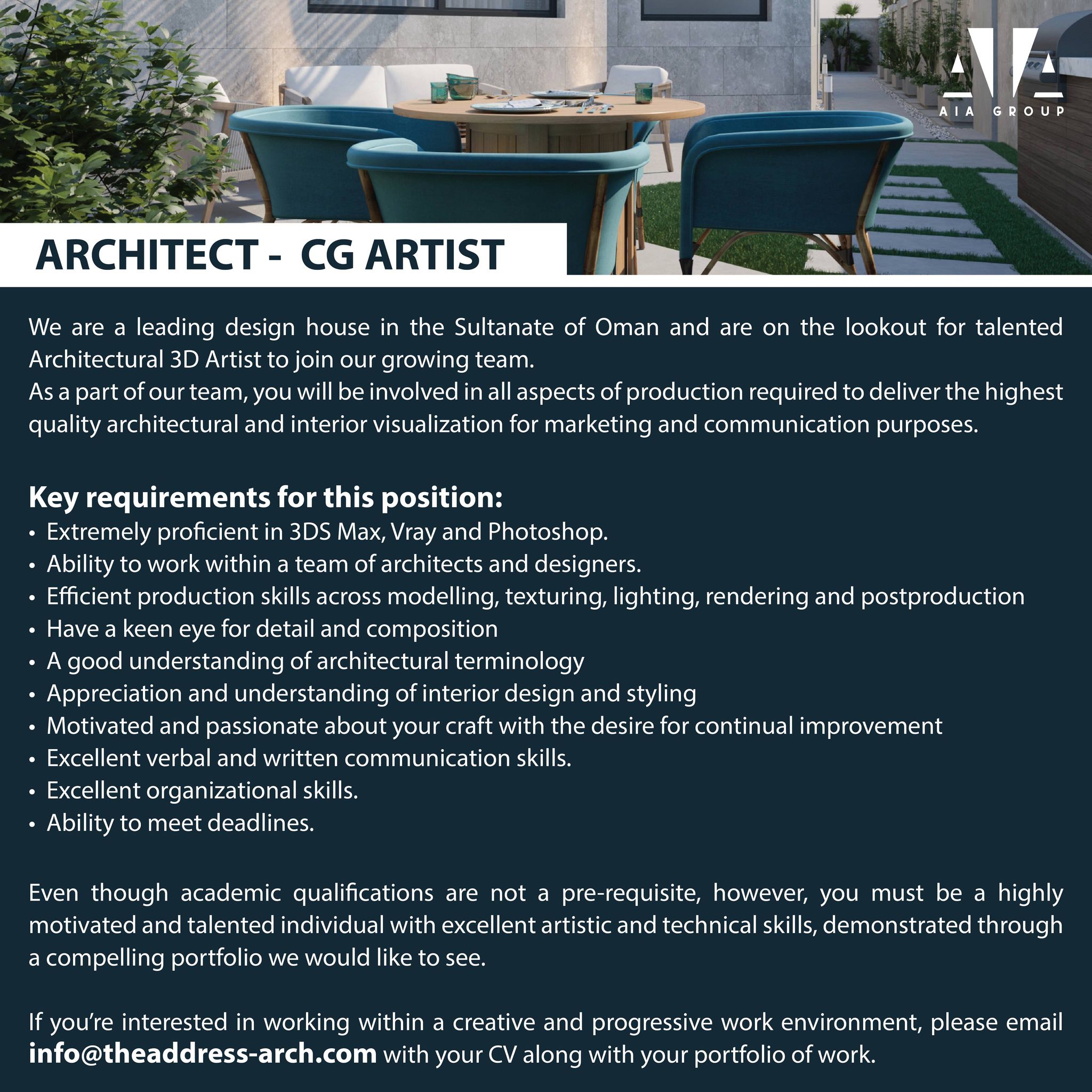 Company.
We are The Address, a leading design house in the Sultanate of Oman, and are looking for a talented Architectural 3D Artist to join our growing team. As a part of our team, you will be involved in all aspects of production required to deliver the highest quality architectural and interior visualization for marketing and communication purposes.
Requirements.
Extremely proficient in 3DS Max, Vray, and Photoshop.
Ability to work within a team of architects and designers.
Efficient production skills across modeling, texturing, lighting, rendering, and post-production.
Have a keen eye for detail and composition
A good understanding of architectural terminology
Appreciation and understanding of interior design and styling
Motivated and passionate about your craft with the desire for continual improvement
Excellent verbal and written communication skills.
Excellent organizational skills.
Ability to meet deadlines.
Even though academic qualifications are not a pre-requisite, however, you must be a highly motivated and talented individual with excellent artistic and technical skills, demonstrated through a compelling portfolio we would like to see.
Interested?
If you're interested in working within a creative and progressive work environment, please email info@theaddress-arch.com with your CV along with your portfolio of work.