We understand how inconvenient it is to not have the correct plant species to be used for your production. Our goal is to help you eliminate those obstacles and make that process of yours as smoothly as possible with our ready to render 3D foliage models so you can save HOURS. We also know some of your required plant species are not available in our store, don't worry we can custom made and tailor them for you. Just send us an email and we will be in touch ASAP.
Bundle 05 - Tropical Plants.
Bundle 05 includes 19 common shrubs, trees and vines for tropical garden and landscaping purpose with over 90 unique models that come with many forms that can be used for many of your scenes.
With MESH, Blender, Cinema 4D, SketchUp and FBX format you only need to drag and drop and ready to render, with GrowFX format, you gain maximum flexibility to edit the plants as much as you like.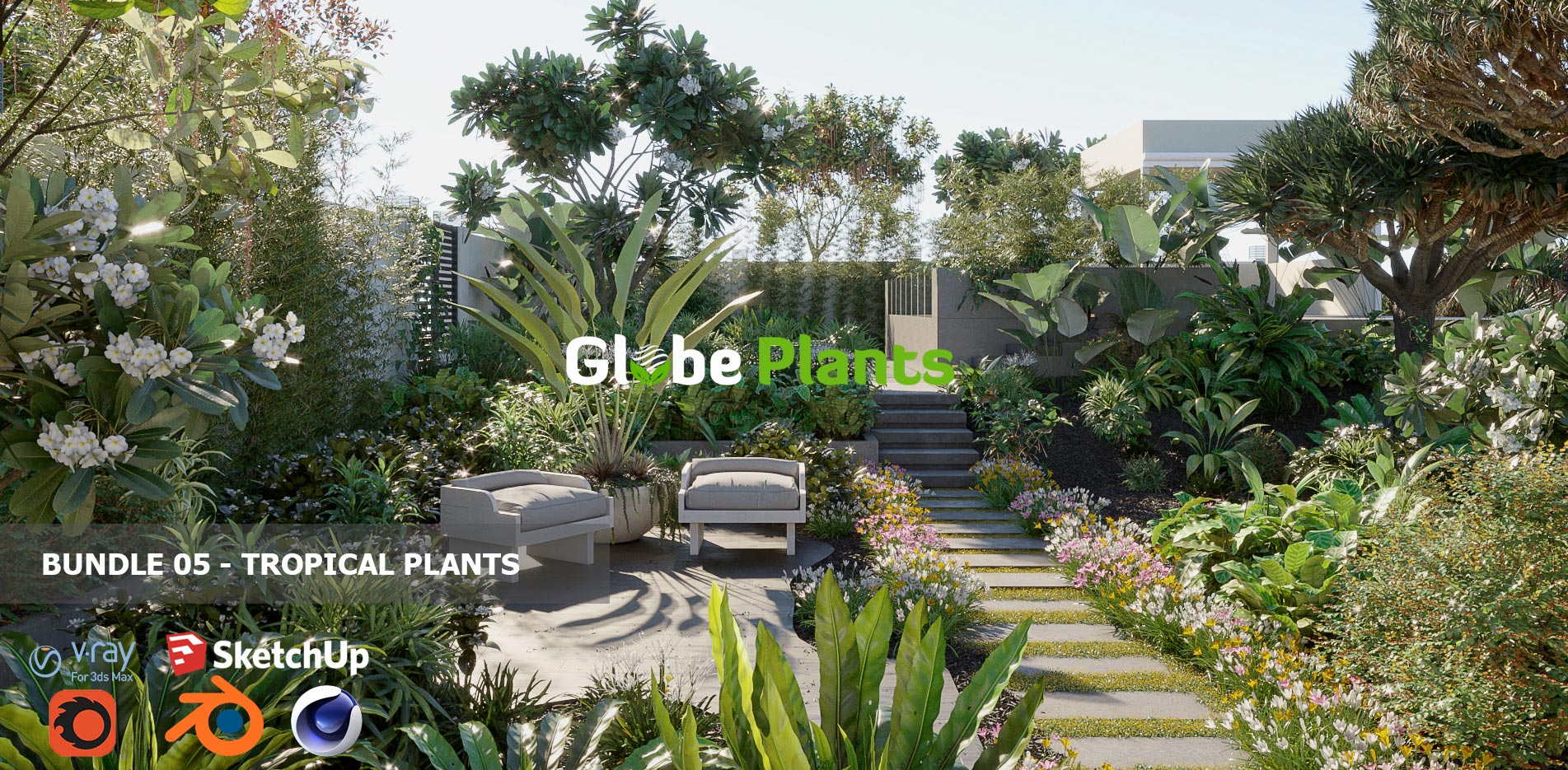 Our Mission.