Company Profile.
SuperRenders Farm was founded in California, USA since 2010 as a small local rendering company. In 2017, we began to grow considerably by developing online render technologies. We supported all major apps used by the industry 3dsMax, Maya, C4D & more.
List of Software we support.
Here you can find a complete list of our support software and plugins. We notify our users as soon as a new plugin or software is added to our system. (Non-registered users can regularly check our farm update page or our following list). If you are using any unlisted plugins or software, please contact our support team. We might be able to accommodate your requested software.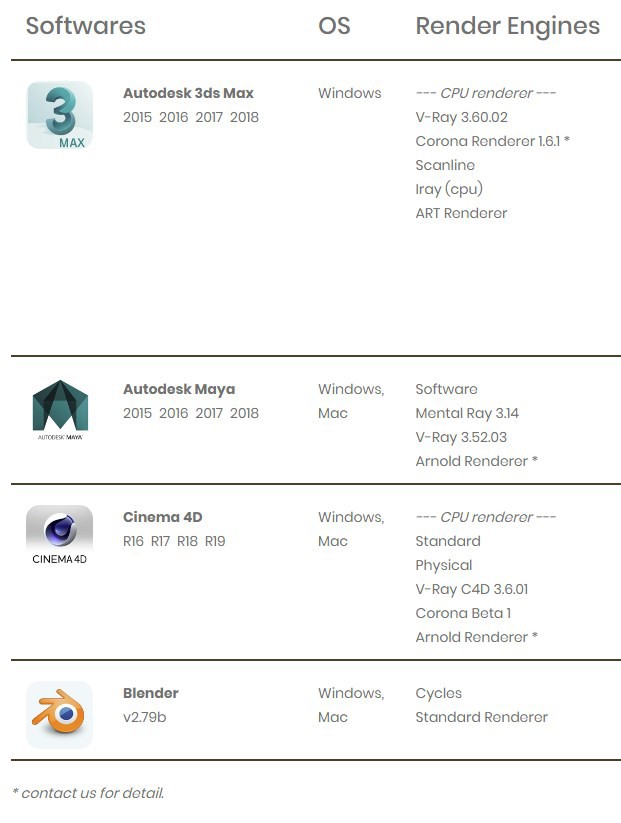 Render Farm Specification. 
We use Dual XEON servers 16-cores and 24-cores machines, which have 3.0 GHz speed, and 32 Gb to 96Gb of memory connected to a very fast network and solid state storage servers.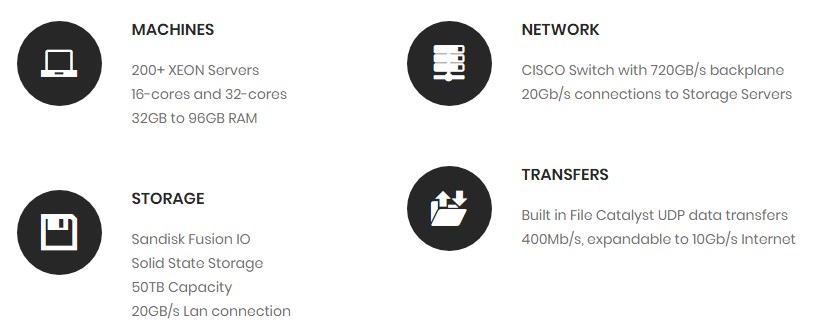 RENDER PRICING. 
CPU nodes: Intel Xeon E5-2683V3(@2.5GHz, 14core) , 64 GB RAM machine - Cinebench Score: 3870
Beside standard pricing, we also offer discount program up to 40% off . (Note: our pricing is excluded VAT)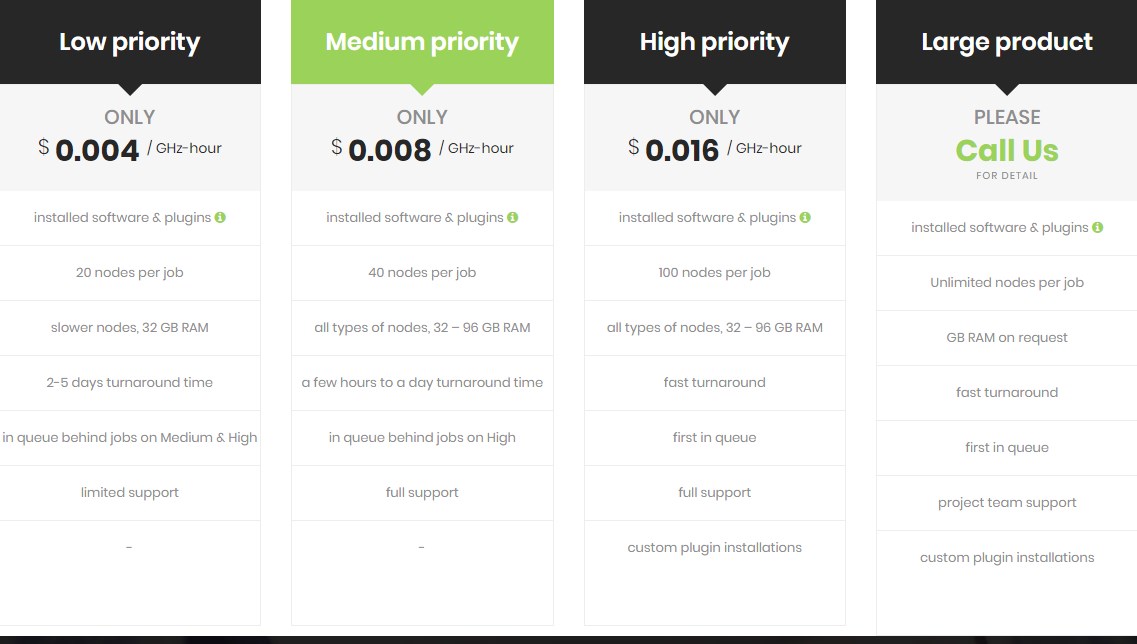 Thank you for your attention, we 'll be glad to render your Super Renders!!!