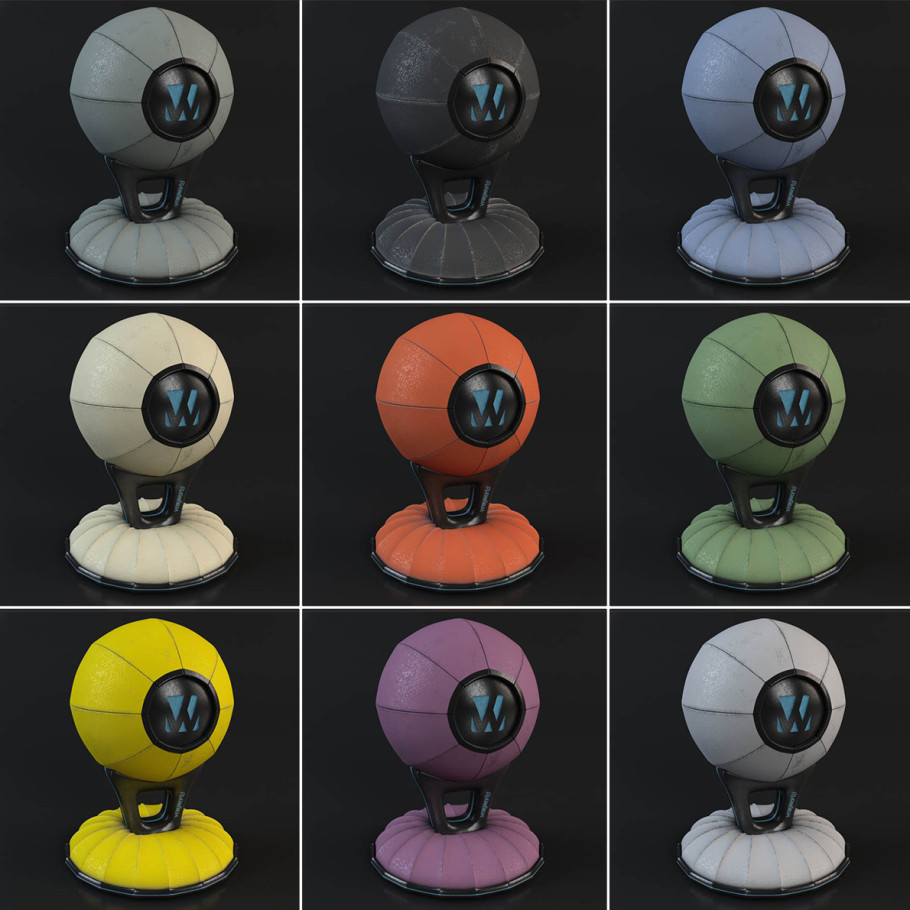 If you feel that you have created some high quality materials please share them with us using our GET PUBPLISHED form. We would like to enhance our *Xfree3D - Materials section. 
Technical info.
Software used: 3ds Max | V-Ray

Linear Workflow Gamma 2.2

UVW map size 50X50cm gives you a nice result.

The .mat file  library contains a total number of 212 different Ral hues.

Two V-Ray dirt maps for each separate VRayBlendMtl. The first for the inner corners (Base material -> Diffuse map) and the second for the outer corners (Coat materials). 
Advantages.
An easy way  for  your clients to select between the several shades of a RAL color palette. RGB values was given by the official  website http://www.ralcolor.com

Fast Selection from the .mat file as all materials are named according to  their Ral colour.