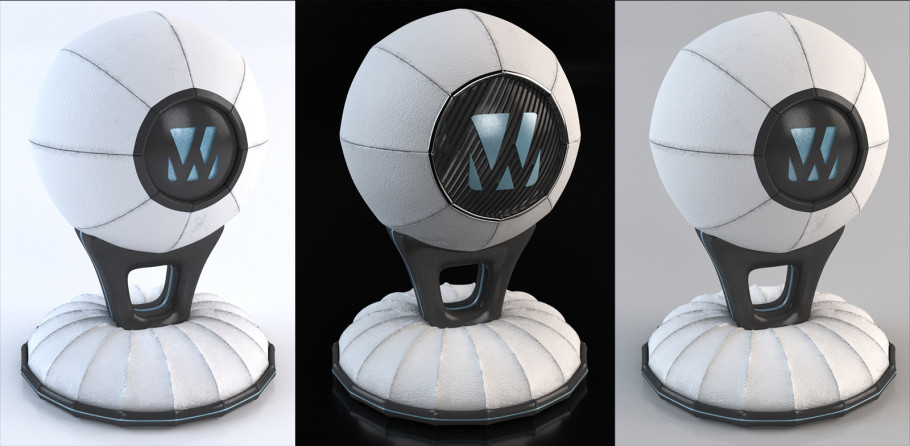 If you feel that you have created some high quality materials please share them with us using our GET PUBPLISHED form. We would like to enhance our *Xfree3D - Materials section. 
Technical info.
Software used: 3ds Max 2011 | Corona 1.00.02

Linear Workflow Gamma 2.2

Resolution set 1000 X 1000 pixels.

Three platform's colours. White | Grey | Black.

Three render presets. Low | Medium | Ultra.

Three Corona lights Shape rectangle with HDR reflector included.

One locked V-Ray physical camera.
How to use it.
To select VW Studio's colour just change the platform's polygon ID.




Set ID: 1 White | Set ID: 2 Grey | Set ID: 3 Black

To unlock the camera select both Camera&  Target and then go to Command panel -> Hierarchy -> Link Info-> turn of x,y,z everywhere.

Change contrast in VFB if required
Advantages.
First of all it's absolutely Free!

Its design is fresh & sportive for comfortable feeling by using it on a daily basis.

Easy check of dirt as it contains antithetic grouts from the lower to the upper part.

Similar result using the three different shades of its platform. White | Grey | Black.

Rotate VW Shader-Ball 180 degrees. Surprise! It's double face with different logo :)