Bakes texture maps: Diffuse, Reflection, Refraction, Reflection Glossiness, Refraction Glossiness, Normal Bump, Fresnel IOR, Opacity, Illumination.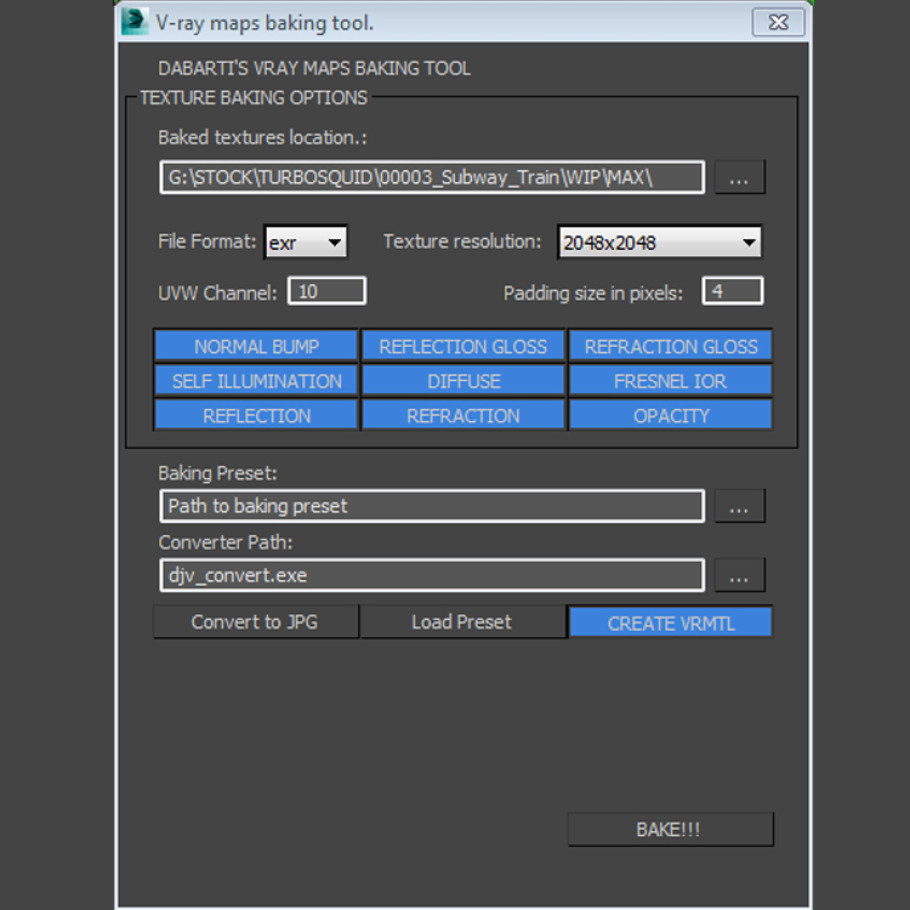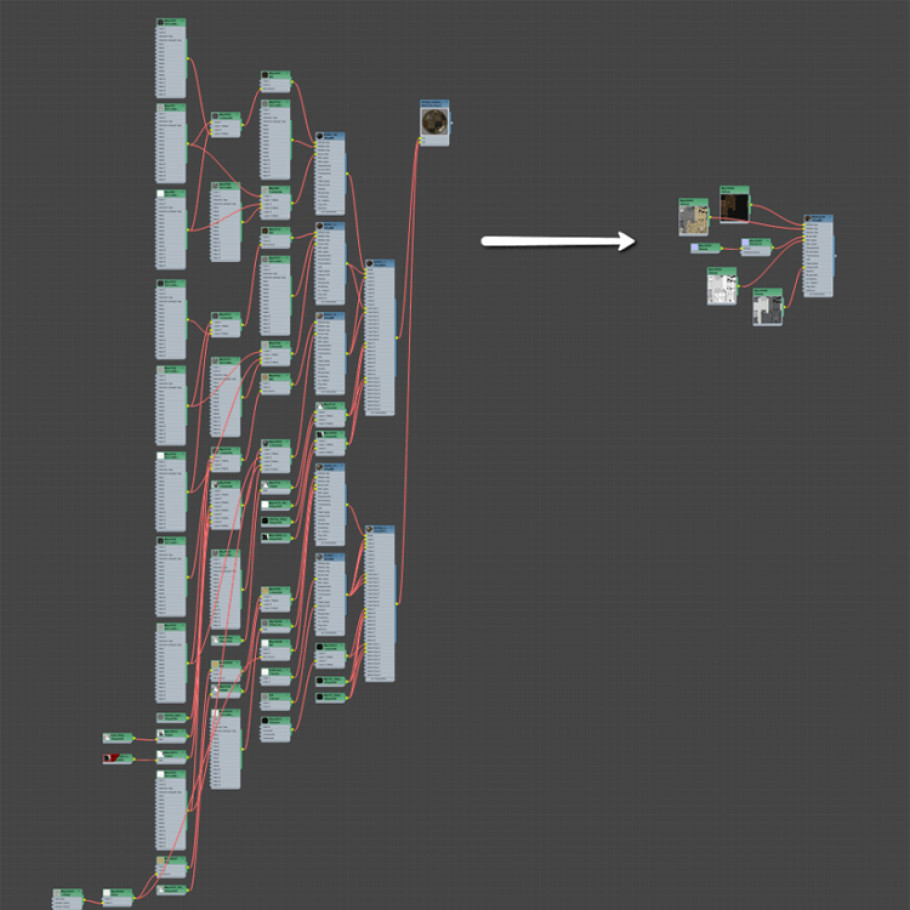 Creates VRayMtl with all textures correctly assigned.
Can convert exr to jpg using djv_converter.exe (part of the http://djv.sourceforge.net/ )
Ability to load custom render settings preset for baking. It reverts back to old preset.